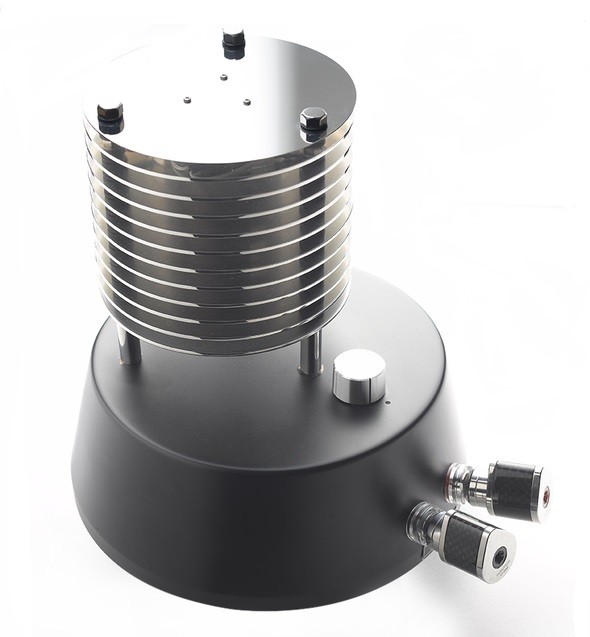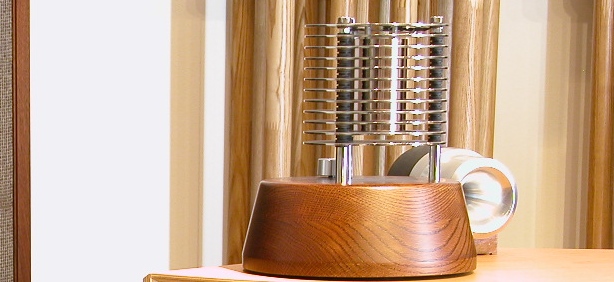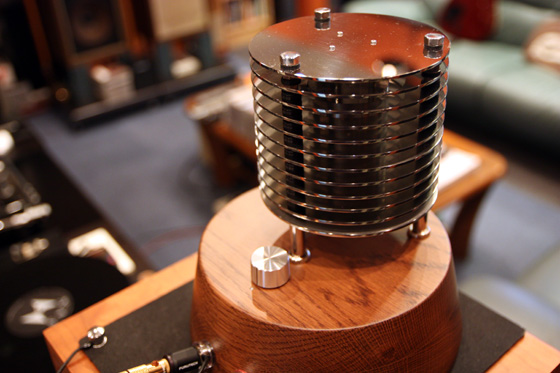 REMARK:
JUST put on your speakers. KIT HIT ST-2 adjust high frequency sound character.
In Parallel, Music instruments' low frequency sound elements is improved dramatically.
NEW SYNTHETIC PLYMER VIBRATION ELEMENT produce flat Frequency characteristic.
Change of Thickness "DIAPHRAGM" improves sound pressure in the ears.
No decay of flat waveform production to every direction of super tweeter.
High speed sound response.
Product detail:
SPEAKER UNIT: CYLINDRICAL SYNTHETIC PLYMER VIBRATION ELEMENT
DIRECTIVITY: ALL DIRECTION 360 degrees
RATED IMPEDANCE: 8ohm
MAX ALLOWABLE INPUT LEVEL (16kHz) : 20W
AVERAGE OUTPUT LEVEL : 88dB/w/m
FLEQUENCY RESPONCE : 16KHz~100KHz
LOW CUT : 3 LEVEL, 16kHz or less, 18kHz or less, 20kHz or less
SIZE WHD: 200 x 205 x 200mm
WEIGHT :3.5kg
Market Price in Japan ex-tax : ¥ 698,000/pair
Color: Brown, Wine RED, Black