Product photo
Brochure

Features and Spec
【Construction】
Disk side: The part corresponding to the outermost part (silent part) of the disc is 3 mm higher, and the disc is supposed to be supported only at the outer periphery. By minimizing the contact point and making it the outermost circumference part, the mechanical earth of the disk becomes reliable and the influence of circumferential warpage can be reduced.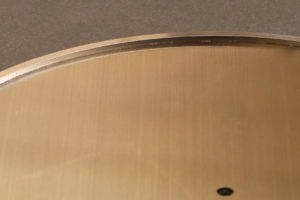 Platter side: If incomplete contact points as described above exist between platter and turntable sheet, there is no point. A 5 mm brass ball is buried in the platter side, and it supports three points of point contact to obtain a reliable mechanical ground and minimize the influence of platter.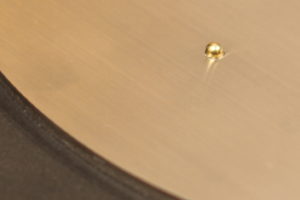 When using TS – SUS 1, you will be surprised at first with a small amount of accompanying sound, better S / N. Compared to felt and rubber sheets, the amount of information is overwhelmingly increased, and the transient is greatly improved. Because the turbidity of the sound is gone, spatial expression is greatly improved. You should listen to all the discs to discover the nuances of the music you have not noticed before.
【Spec】
SUS1 turntable sheet 
Material: SUS304 stainless sheel
Weight:1.7kg
dimention:Φ300×9mm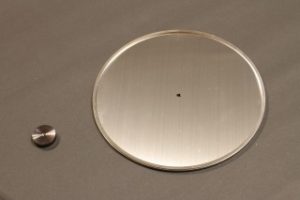 SUS2 turntable sheet
Material: SUS304 stainless sheel
Weight: 390g
dimention:Φ300×4.5mm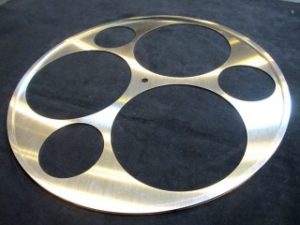 Instruction Manual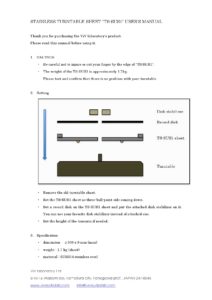 SUS1 turntable sheet instruction manual